Human Resources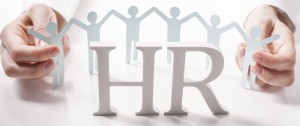 Customized Human Resource Services – Best practices advice, compliance guidance, audits, or special projects, KTimeHR is your one-stop shop for personalized human resource solutions.
Regain Valuable Time – With KTimeHR, you can stop worrying about compliance, or looming human resource issues, and cost effectively gain back countless hours to focus on your business without the burden of ever-increasing HR compliance concerns.
Navigating HR Risks – Human resource issues can surface anytime and mistakes can be costly! We help you navigate complex human resource issues and provide straight-forward  solutions for compliance, administration, and risk mitigation.
Increase Your Competitive Advantage – Top business executives appreciate the value of exceptional human resources and understand the importance of positioning their company as an employer of choice.  Make KTimeHR your trusted advisor.
Selected Areas of Expertise
HR Audits
Employee Handbooks
Employment Law Guidance
HR Do-It-Yourself Kits
Forms & Templates
Hiring & Termination Consultation
Job Descriptions
Leave of Absence & Accommodation
On-Call HR
Outsourcing
Performance Management
Skill Evaluations & Tutorials
Training & Development
Workforce Administration
Due to the holiday, KTimeHR will close at 3:00 p.m. on Friday, May 25, and will be closed all day on Monday, May 28.